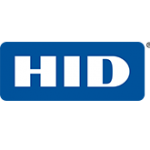 HID Global hardware supported by CredoID
HID VertX™ V2000 2-door network controller
HID VertX™ EVO V2000 new generation 2-door network controller
HID VertX™ V1000 64-door main controller
HID VertX™ EVO V1000 new generation 64-door main controller
HID VertX™ V100 2-door interface
HID VertX™ V200 16-input panel
HID VertX™ V300 12-output panel
HID OmniKey™  USB smart card readers
HID EdgeReader ERP40 multiCLASS™ IP reader
HID Edge EVO EHRP40-K multiCLASS™ IP reader
HID EdgeReader ER40 iCLASS™ IP reader
HID Edge EVO EHR40-K iCLASS™ IP reader
HID EdgeReader E400 IP reader interface
HID Edge EVO EH400-K IP reader interface
Unique features and benefits of our Technology Partners
The information below is based on the subjective opinions of our staff and the feedback from the installers. Please do not treat it as an official feature list or the selection guide. Try different products and use your own judgment.
Peer-to-peer TCP/IP communication between controllers. Makes it easy to implement ant-passback in the large buildings. APB function is neither software-dependent nor limited to one controller.
Plenty of RAM and Flash memory. V2000 EVO controller has 64MB RAM for fast operation and 256MB Flash for data storage. This translates into 250,000 users and 100,000 events!!!
Lifetime warranty on cards. HID cards hardly ever fail. But it always nice to say word "lifetime" to your customer. Customers can be sure that they will not be stuck with 30% failed cards in a couple of years. The cost of getting replacement cards, reissuing and distributing to people is much higher than the cost of a card itself, thus long term reliability really matters.
Lifetime warranty on readers. A reader is not a sophisticated device, however it is often subjected to harsh conditions: heat, cold, humidity, dust, static. If a reader fails the inconvenience caused is much greater than the cost of the reader itself: people cannot go through the door and a repair technician has to visit the site to replace it. Therefore we believe that a genuine product with lifetime warranty from a reputable manufacturer such as HID is the safest choice.
Wide selection of reader designs, colors and mounting options.
Widest RFID product selection from a single source: compact R10 and ProxPoint readers, very well built RK40 and ProxPro keypad readers, medium-range R90 and MaxiProx readers, European size Prox80 and R30 readers, 13.56Mhz and 125Khz dual frequency readers, desktop readers with USB interface, Magnetic stripe readers, smart cards and many more options are added every year.
Top-level security. Secure card formats (such as iClass SE) and mutual authentication between readers and cards. If you choose the enhanced security option no one will be able to buy, program or clone cards that would work on readers of your system.
Most widely used readers and cards Worldwide.
Wide selection of OEM modules and largest network of development partners. Nearly every biometric reader or time clock manufacturer has HID-compatible products. Business-class laptops have iClass tags. Check for more solutions.
Powered relays on HID Edge readers/controllers. Just move a jumper and you can power a lock directly from the Edge unit. Less wiring, faster installation, easy maintenance.
Push-type communication to host. Controller initiates connection to host software, sends regular heartbeat messages and reports alarm events immediately as they happen. This is the right approach to reduce network traffic and to improve alarm reporting speed.
Controller database switch-over. Many controllers require user database to be erased before new database can be loaded. During the time of user upload, controllers either cannot process requests, or use incomplete database. HID VertX & EVO controllers solve this problem by database switchover function: they keep on operating and using old database until new database is received.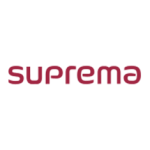 Named by Asmag.com in the top 50 of global Security companies in 2017, Suprema inc. develops and manufactures reliable industry leading products by combining world renowned biometric algorithms with superior engineering. Suprema's extensive portfolio of products include biometric access control systems, time & attendance devices, fingerprint/live scanners and embedded fingerprint modules. In 2017 Security 50 rankings, Suprema was the only dedicated biometrics company among the 'Access Control Product Group', and ranked 4th in Access Control rankings after multi-nationals including Assa Abloy, Allegion and Nedap.
Suprema is famous for the decentralized approach to access control, which means most of the devices are equipped with controller logic, and can act independently of central controller unit. Combined with PoE capabilities, this makes Suprema installations very fast and easy for small systems, requiring minimal cabling to the door.
Midpoint Security is an official distributor of Suprema BioStar family of products. By integrating Suprema V2 SDK to CredoID, we have made such advanced features as live monitoring on map, visitor management, advanced time and attendance reports and other features available for use for all customers running Suprema v2 devices.
Suprema Inc. products supported by CredoID
Suprema FaceStation 2 face recognition device
Suprema BioEntry Plus fingerprint IP reader
Suprema BioEntry W2 fingerprint IP reader
Suprema BioEntry W fingerprint IP reader
Suprema BioLite NET fingerprint IP reader
Suprema BioStation fingerprint IP reader
Suprema BioStation T2 fingerprint IP reader
Suprema BioStation 2 fingerprint IP reader
Suprema BioStation L2
Suprema BioStation A2
Suprema Xpass proximity
Suprema Xpass SLIM IP reader
Suprema Xpass S2 proximity (EM, Mifare, HID) IP reader
Suprema BioMini USB fingerprint reader
Suprema SecureI/O 2 input/output module
Suprema RealScan-F portable palm print scanner
Suprema RealScan-D portable dual finger scanner
Suprema RealScan-10 ten-print scanner
Suprema DM-20 Two Door Interface Module
Suprema OM-120 Output Control Module (12 outputs)
Note: All listed devices are supported with BioStar 2 compatible firmware only.

Why consider using Mercury hardware for your security and access control systems?
Here are a few facts that illustrate key advantages of systems based on Mercury products:
World's largest install base without a doubt. Mercury controllers are used and private-labeled by many access control solution providers, such as Lenel, Imron, Keri Systems, Maxxess, RS2, S2 Security and others.
Proven reliability: Mercury has been manufacturing controllers for more than 20 years.
The most feature-rich and reliable firmware. Maintaining the largest install base means Mercury controllers are being used by many different customers in many different projects with unique requirements. Even the strangest requirement of your new project is probably already supported by Mercury controllers.
EP1501 2-reader controller offers great value. Even though originally designed for 2-readers/1-door (entry and exit) control, this controller can be used for 2 separate doors making Mercury quality & features extremely affordable.
EP1501 controller is a little wonder: using expansion boards it can be turned into a 16-reader master controller, an elevator controller or a wireless lock controller.
Continuous firmware updates are released on a regular schedule. New features can be added to the system installed many years ago.
Industry-leading open standard support and innovations. Take OSDP support as an example, which has just been extended to support biometric data, 2 reader chaining and multiple other features on new MR series products for 2018.
Made in the USA. Despite the fact that globalization greatly reduced the importance of origin, we believe that the USA maintains the leadership in quality and innovation. When purchasing USA-made product one can always expect a well-built and tested product with excellent documentation that will perform flawlessly and be supported for many years.
For your convenience we provide cross reference table between the part numbers of Mercury, Lenel and other security system providers:
| | | | | | | |
| --- | --- | --- | --- | --- | --- | --- |
| Description | Mercury | Lenel | Imron | RS2 | Open Options | Maxxess |
| 1-door & 2-reader controller | EP1501 | LNL-2210 | EPC-1 | EP1501 | NA | eMax-EP1501 |
| 64-door master controller | EP1502 | LNL-2220 | SCP-2 | EP1502 | SSP-D2 | eMax-EP1502 |
| 1-door controller | MR50 | LNL-1300 | MR-50 | MR50 | RSC-1 | eMax-MR50 |
| 2-door controller | MR52 | LNL-1320 | MR-52 | MR52 | RSC-2 | eMax-MR52 |
| RS-485 multiplexer | MUX-4 | LNL-4000 | MUX-4 | MUX-4 | MUX-4 | – |
| RS-485 multiplexer | MUX-8 | LNL-8000 | MUX-8 | MUX-8 | MUX-8 | – |
| 64-door master controller | EP2500 | LNL-3300 | SCP-M | EP2500 | SSP-EP | eMax-EP2500 |
| 16-input panel MR16IN | MR16IN | LNL-1100 | SI-16 | MR16IN | ISC-16 | eMax-MR16IN |
| 16-output panel MR16OUT | MR16OUT | LNL-1200 | SO-16 | MR16OUT | OSC-16 | eMax-MR16OUT |
| Master controller * | SCP-C | LNL-500 | SCP-C | Mini-SCP | SSP-C | – |
| Master controller * | SCP-E | LNL-2000 | SCP-E | SCP-E | SSP-E | – |
| Master controller * | SCP-S | LNL-1000 | SCP-S | SCP | SSP | – |

AXIS A1001 Network Door Controller is a proven, non-proprietary platform that offers a simplicity and flexibility of open-standard access control. It can easily be connected to and powered by your existing IP network with no need for special cabling. AXIS A1001 has an open interface that enables integration of video, intrusion detection and other systems. When used in combination with CredoID, the A1001- based access control system becomes truly flexible. With CredoID, the possibilities of Axis A1001 extend beyond the 33 controller / 400 user limitations, and include live monitoring and notifications, powerful event filtering, reporting, integration with Digifort video server and much more.